In today's digital society, social media is at the forefront of any digital marketing strategy. The majority of today's customers are social consumers; they live and breathe social media. And so does Ronza Agency.

We offer social media services that will enable your business to keep up with social media trends and create a community of your audience: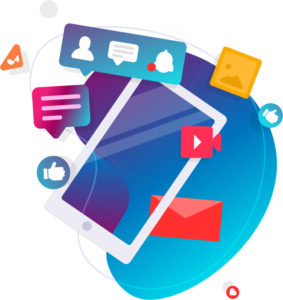 Having a tailored, strategic approach on your social media channels is imperative to make any campaign successful. Getting to know your audience and what makes them tick will help identify what approach that should be, and enables us as well to identify the social media channels your brand should utilize according to your business objectives.
Social Media Strategy
Our social media strategy services revolve around the following pillars:
Through effective analysis of your audience and making sure that your social media strategy is on point, you will be able to maximize your ROI, target the right and most valuable customers, and keep them engaged.
Management of Social Media Accounts
We implement for our clients the 5 Pillars of Social Media & Community Management:
Looking For Social Media Expertise?
Let's work together!